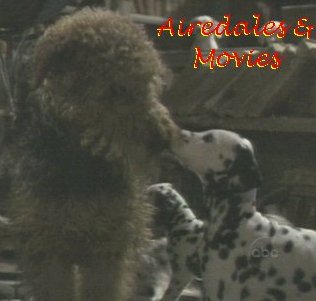 Airedales have always been great actors, and have always proven themselves as heroes in many occasions.
The one movie which portrays an Airedale in a great leading role is
"101 Dalmations"
Although there were 101 Dalmations it took only one Airedale to come in and save the day. The brave Airedale rescued the poor puppies from certain doom. He outsmarted the crooks and saved the day.